Closing in on the mystery of an ancient Japanese King
This region which located the center of San'in area (Shimane Prefecture and Tottori Prefecture) is called "San'in Mannaka (Mannaka means center)". It is full of historical, cultural, and natural appeals of original Japan.
Izumo Oyashiro which has over 1,500 years of history, Matsue Castle which is nominated as a national treasure, Matcha (Powdered Green Tea) which has been gaining popularity all over the world, and Wagashi (Japanese Confectionery) that is beautiful and delicate looking as one of the art. Also, the region offers beautiful sceneries of nature such as Lake Shinji, Lake Nakaumi, and the Sea of Japan, as well as fresh food and hot springs. If you are describing about the essence of Japan, there are many reasons why you should visit San'in Mannaka.
San'in Mannaka is a very mysterious area. Many myths persist for long periods, there are tombs and ruins of local ruling family who was running this region in ancient times. If you visit these places with temples and shrines which have long history in same time, you may feel mysterious part of Japan.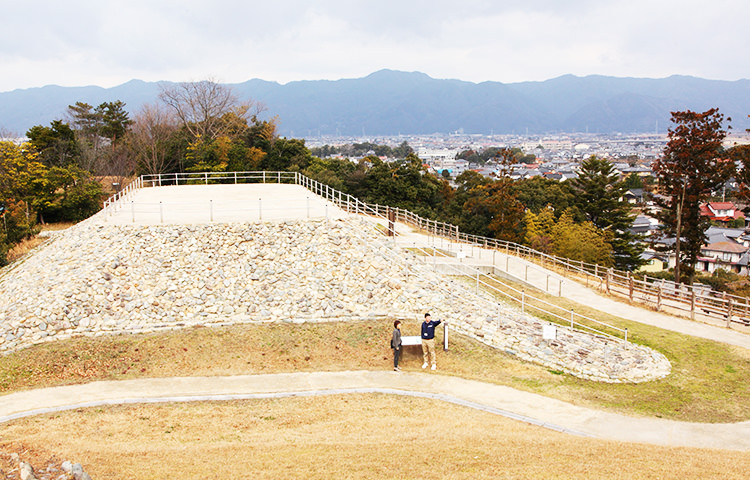 Day1: Toward south to Muki Banda Remains that is located at the foothill of Mt. Daisen. The trip can be done by car from Yonago airport. It is the one of the biggest Yayoi age (ancient times) ruins, having an area of 170 hectares in Japan, also it is located in Yonago. More than 900 building sites are excavated in the ruin, high-floored storage and pit dwelling houses had been reconstructed. The visit is better suited for a half day schedule.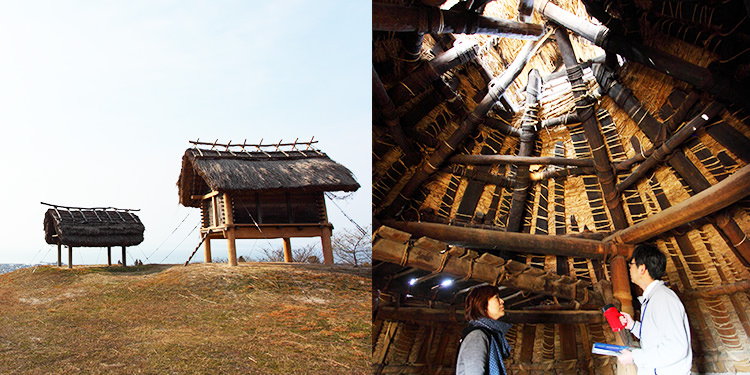 Day2: Toward to Kiyomizu temple in Yasugi next to Yonago. It is an ancient temple that has more than 1400 years of history. The points must to see are three-storied pagoda which you can go up to the top and treasure hall where a buddha statue is displayed. The accommodations are placed in the premise, also you can try a Lenten (Syoujin-Ryouri) meal which is mainly serving with Tofu.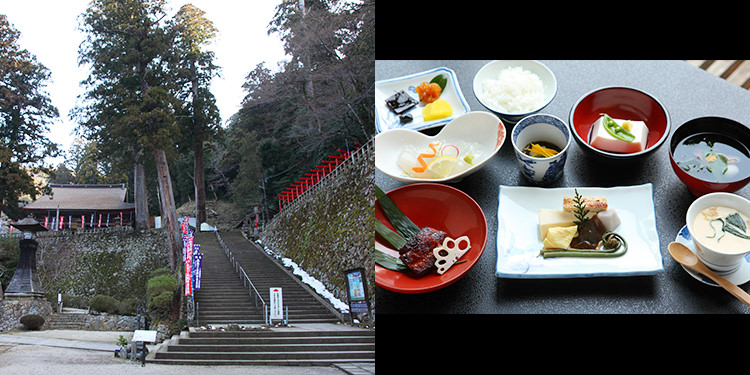 Here, introducing the popular shrines for women. Yaegaki shrine is famous for the God of successful relationships. Also, the fortune-telling is very popular, it is placed by side of pond in the back. "Le Restaurant Hara au naturelle" is a highly recommended restaurant, you can casually enjoy French cuisine in lunch time, it is supervised by the chef from a luxury sleeping-car excursion train "Twilight Express Mizukaze".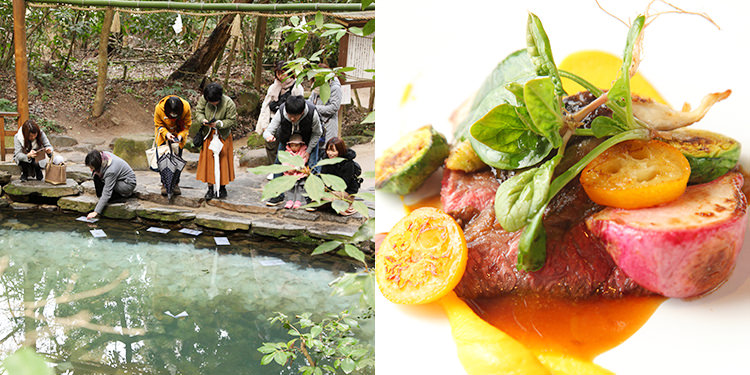 In the afternoon, toward to Kojindani Ruin Park in Izumo. The ruin is the place where the great breakthrough in Japanese archaeology history has happened, many bronze wares from 2000 years ago including 358 bronze swords are excavated. These are displayed as a national treasure in Shimane Museum of Ancient Izumo now.
For the accommodations, 'Yuyado Souan' in Yunokawa Onsen is one of the best choices. Traditional Japanese style building which has long history will make you relax and calm.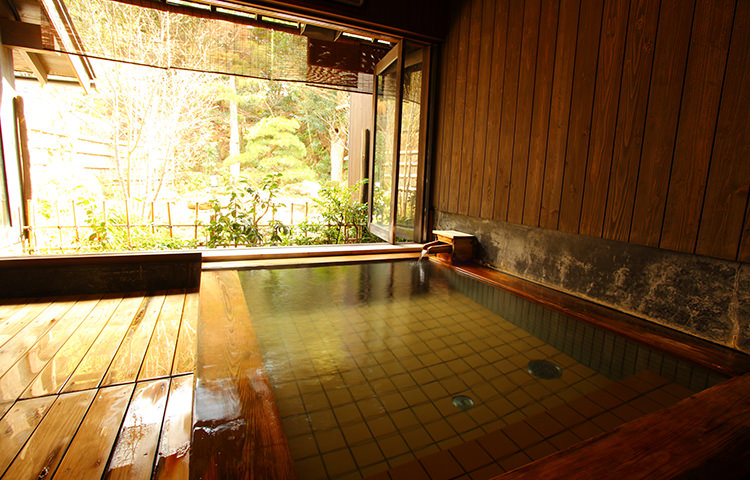 Day3: Toward to Izumo Yayoinomori Museum where takes 15 mins by car from Yunokawa Onsen. Burial mound's diorama and glass products which were in a coffin are displayed.
For the last stop, toward to Shimane Museum of Ancient Izumo nearby Izumo Oyashiro. The view of lining up the bronze wares from Koujindani Ruins, which you visited the day before, will surprise you by the abundance.