Experience the traditions and tea culture of Japan
This region which located the center of San'in area (Shimane Prefecture and Tottori Prefecture) is called "San'in Mannaka (Mannaka means center)". It is full of historical, cultural, and natural appeals of original Japan.
Izumo Oyashiro which has over 1,500 years of history, Matsue Castle which is nominated as a national treasure, Matcha (Powdered Green Tea) which has been gaining popularity all over the world, and Wagashi (Japanese Confectionery) that is beautiful and delicate looking as one of the art. Also, the region offers beautiful sceneries of nature such as Lake Shinji, Lake Nakaumi, and the Sea of Japan, as well as fresh food and hot springs. If you are describing about the essence of Japan, there are many reasons why you should visit San'in Mannaka.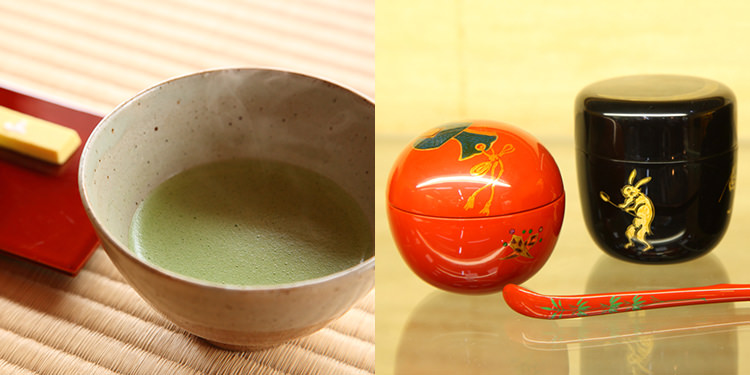 A part of Japanese representative traditional culture is "Tea Ceremonies". At tea ceremonies the host invites guests and serves Matcha (powdered green tea) in the traditional manner, and this practice is the essence of Japanese hospitality style "Omotenashi".
Matsue is a place where you can easily find the chance to experience the tea ceremonies. Because Matsudaira Harusato who had ruled this region over 200 years ago and who had been given the nickname of "Fumaiko" had a strong interest in tea ceremonies. He put a lot of effort into collecting and making utensils and other items used in tea ceremonies. Also he focused on fostering artisans who manufacture such items and artisans who make Japanese confectionery "Wagashi" which is essential in tea ceremonies. Traces of this can be seen all over town.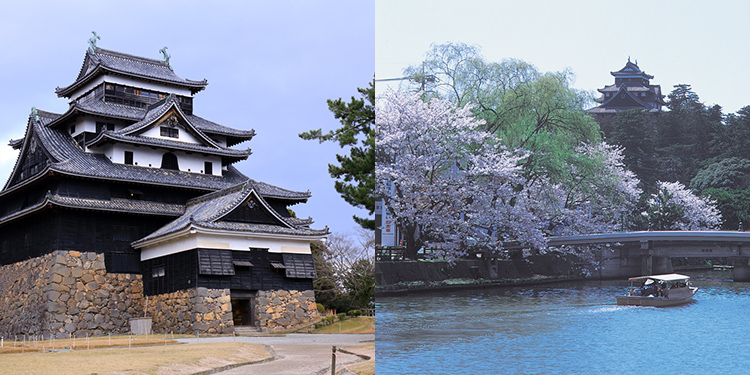 Experience the culture of tea ceremonies while walking around the town of Matsue.
First visiting point is a symbol of the town National Treasures Matsue Castle. If you climb to the top of the castle, you will be able to see the streets and Lake Shinji below you as a refreshing breeze passes through. The castle is surrounded by a moat where you can ride in a sightseeing boat around the castle. At the north side of the castle, you will find a place called "Shiomi Nawate" which retains the feeling of ancient Japan. Here, we recommend the "Tanabe Museum of Art" where you there are tea sets which have a connection to Fumaiko and the "Meimei-An" tea ceremony house where tea ceremonies are performed is built by Fumaiko. In the cafe "Kiharu" where located inside the "Matsue History Museum" at the east side of the castle, you can eat Japanese confectionery which has been around since the age of Fumaiko.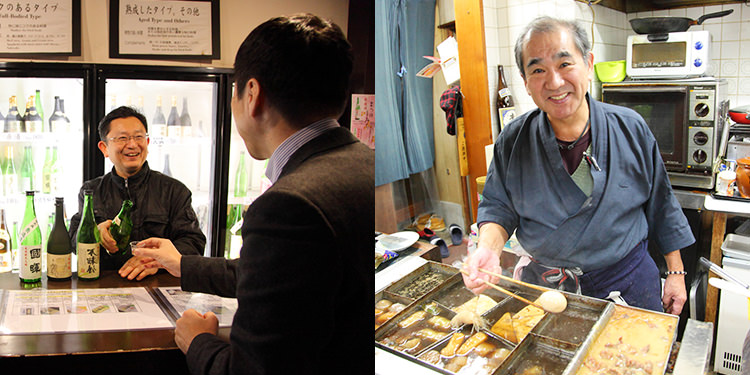 If you are interested in Sake (rice wine), make your way to "Kokki Syuzo" nearby Lake Shinji, a 10 minutes walking from the castle. There, you can tasting and buying the Sake. "Yamamoto Lacquerware Shop" which makes utensils for tea ceremonies is 5 minutes walking from "Kokki Syuzo".
The food in Matsue is also delicious. Seafood from the Sea of Japan and Lake Shinji is well known, but we also recommend the soba (buckwheat noodles) and oden (Japanese style stew).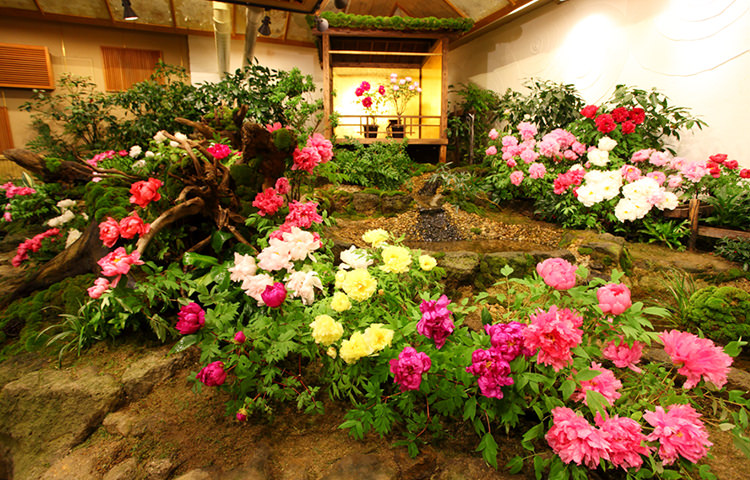 On the following day, you could walk around Matsue more, but we think that to visit Daikonshima Island is also great idea. It's located in Lake Nakaumi 25 minutes away by bus from Matsue Station. "Yuushien" a Japanese botanical garden is located in this island. The garden is beautiful and famous for peony flowers. Also you can't miss the delicious restaurants there.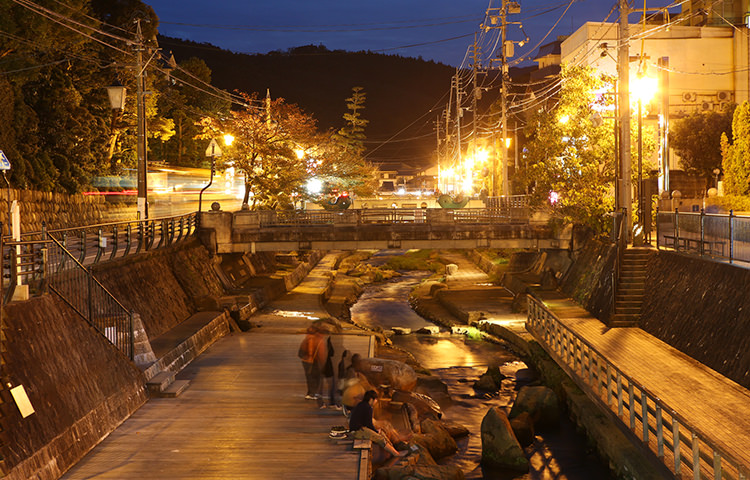 There is another famous hot springs Tamatsukuri Onsen in Matsue. This hot springs has been popular among Japanese women since a long time ago. It has been said that this hot springs makes the skin more beautiful. Matsue Shinjiko Onsen which is near National Treasures Matsue Castle or Tamatsukuri Onsen which has a good atmosphere and where a river flows through the hot springs can be your trip's good base. You can take a side trip to Izumo Oyashiro (Izumo), the Adachi Museum of Art (Yasugi), sceneries of old Japanese town (Yonago), and Sakaiminato which has the largest number of fishing ports in Japan.